Karen was so professional and entertaining.  The kids and their parents really liked her and her work . . .  SO AWSOME!!!  I would highly recommend her to anyone who is looking for great talent and professional face painting! We're already talking about  our next event.                                                                                                                                      Barb DeMars, Property Manager                                                                                                                                                                                                                              

Face Painting by Karen was an excellent edition to our Healthy Families Festival at our clinic. She arrived early in order to be set up for the very first visitor and did not leave until everyone had their chance to be painted. The families loved the service and her artwork and talent are  amazing! She was so friendly and was a great representation of the kind of customer service and attitude that we want all of our visitors to experience. We can't wait for another event so we can have her back!     

                                                                                                                              Allina Medical Clinic - Brooklyn Park


The Downtown Lakeville Business Association used Karen and her team for two events,  our Harvest Festival in September and our  Holiday on Main in December of 2009.  She and her team did a beautiful job of painting wonderful pics for children.  They are very talented and we will use them again.

                                                                                    Judy Tschumper  2/17/2010

           CUSTOMER COMMENTS AND EVENTS

Hi, I was on vacation when Karen came and helped with our bank event. But, all of the feed back from co-workers and customers was FABULOUS!!!!!! Karen, everyone said that you did a outstanding job!!!!! We want to book you for next year for our Customer Cook Out. Community Resource Bank with be intouch with you! Thank you again, the staff and customers of Community Resource Bank - Roseville

                                                                                                              8 / 2013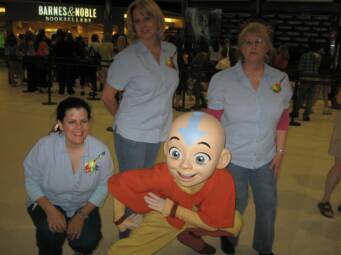 Hi Karen,

Thank you very much for coming to my party this past Saturday in Waseca. You did a fabulous job and I've heard nothing but wonderful things about your work!  The palm readings were right on and the adults really enjoyed that. And of course the kids loved the face paintings. You really do a great job and I'd love to have you at future events!                          

                                                            Christina,  Waseca, 2012

Here are some of the wonderful clients we have been invited to work with . . .

Pepsi

3M

Microsoft

Ford

Allied integrated Marketing

ESI Marketing

Key Surgical

Cargill

Thomson Reuters

Symantic Corporation

Perkins

Famous Daves

Wild Bills

Panera Bread

Hennepin technical college

UMN Agricultural Research

Apple Valley High school

Lakeville South High school

East view Highschool

Oak Grove Elementary

Meadowview Elementary

St Hubert school

Mn Veterinary Association

Carlson Pet Supplies

Elko Speedway

Race Way Park

Burnsville fire muster

Gillette Children's Hospital

Ronald McDonald house

Wishes and More

Edina Realty

Lakeville Business Association

City of Woodbury

Lakeville Hockey

Eagan Hockey

Redwood Chamber & tourism

MN Premier  Publications

Ebenezer Ridges

Color Me Mine

Fitness 19

Allina Medical Clinic

Augustina Regent

Block Buster

Great Clips

MN Girl Scouts / Andover

New Horizon

Small Wonders preschool

Jack N Jill Child Care

All Star Montessori

Growing Generations pre school

Peace of Mind Preschool

Cotton Wood Plaza

Winnebago Industries

Restaurant Technologies

Iron Mountain

Thermo King

WellsFargo Bank

Us Bank

Radisson Hotel

Sofitel Hotels

Wilds Golf Club

Minnesota Golf club

Medina Golf club

Walker Art Center

Harris Company

Tech Dance Studio

Harley Davidson

Chick- Fil- A

Macy's

Shiseido Cosmetics

Trystar inc

Lonsdale Chamber of commerce

Calhoun square

Renewal By Andersen

AT&T

Fresh Thyme Market

Star Legacy foundation

AK Pizza

Life Works

PMG incorporated

Hi Karen!  You did a FABULOUS job last night at Ellie's Light event!  My BIG kids loved their face art and enjoyed going to Dairy Queen afterwards to show 'em off. :)  I'll send you my pictures.  Have a great night!!

Kerri Hall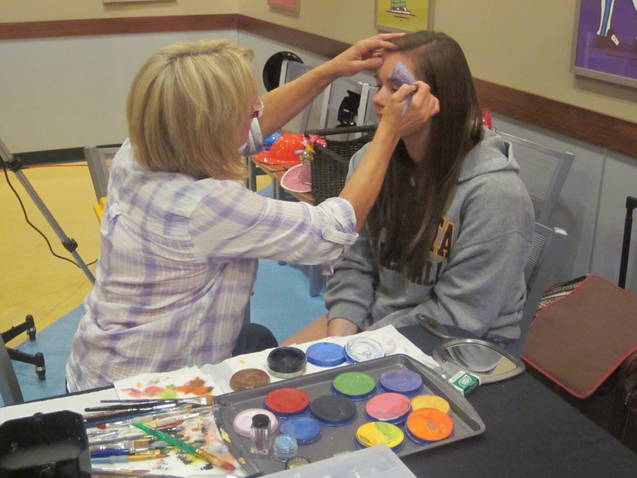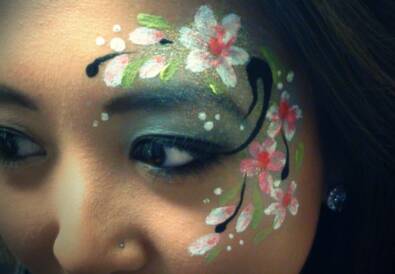 The Lonsdale Chamber of Commerce has hired Karen to work at our annual Lonsdale Community Days for the past two years. Karen is a talented artist, her designs are extremely detailed and more advanced than your average face painter. She is prompt, friendly, artistic, professional and certainly made a lot of children happy during our festival. Her rates are reasonable and would highly recommend her services. We look forward to having Face Painting by Karen return next year.

                                                                                                                                      Shanna G. August 17, 2016                                    

Karen,

I just wanted to thank you for your services at my daughters FIRST birthday party!!!  The kids, and even the adults just loved all of the designs you created! I am most definitely going to refer you to EVERYONE I know and can't wait to have you at another event in the future!!! You were so kind and I can't thank you enough for the extra time you stayed to make sure everyone got something!  Hope you and your family have a wonderful Thanksgiving!

                                                             Christina Jack  11/ 2012

On January 19th I had gone to the Wild Hockey home opener @ the Xcel Center. I usually have my face painted before the game. I wanted it done a few hours before the game so I contacted Face painting by Karen. She is very Professional and very creative. I had given Karen a picture of I wanted done. She had Painted my whole head and face PERFECTLY. Better than Mound Entertainment who had painted my face in the past. Karen has a wonderful eye for detail and is very easy going. You could say that I am a child @ heart. I had received a ton of compliments @ the Hockey game, I would recommend Karen to anyone. From now on I will be calling and booking Karen for my Hockey games.

                                                                                                                             Thanks Karen!  Scott Herzog

                                                                                                                                        Wild Thing. 1/19/2013

"My daughter used Karen for our grand daughter's birthday party, and I was so impressed with Karen and her talent, that I hired her to do our competition dance team banquet. She is amazingly talented and just really a great person. She was interacting with all our dancers and their parents and all the kids were so thrilled with their face paintings! I believe she even booked a few more parties off of this one. I would highly recommend her! She is very reasonably priced and I know that you will be extremely happy with her!

-Robin Lind

Owner of Dance Tech Studios"

  2015

I hired Karen to come and do some face painting for my soon to be sister-in-law's bachlorette party. The theme was Mardi Gras and   we really wanted everyone at the party to have a fun mask type face painting. I am very pleased to say that she did amazing work!!!   Every girl  was super excited and every girl's face was original. She was amazing to work with and I would definitely book her for another event. If you are looking for something completely different and fun for a bridal shower or bachlorette party she is a MUST!!!!!  A++++ all the way!!!!                                                                                                    Tanya D. bridal Shower

I hired Karen for a Macy's cosmetic event to entertain the kids as their mothers received makeovers. Karen was professional, punctual, flexible to our needs, and perfectly adjusted her timing with our customers based on the traffic at our event. My team has expressed wanting to hire "only Karen" again for future events.

                                                                                                                             Brooke, Shiseido cosmetics 5/4/2016

.

"Face Painting By Karen"

gold star  gold star  gold star  gold star  gold star

Karen was phenomenal!! We had a very large work event (400+ kids and their families) and she not only had BEAUTIFUL art, but was very efficient with her time! I have never seen more kids walk away with smiles on their face. I will forsure hire her again next year. Thank you so much!

                                                               Maureen P.  2017

SEE MORE REVIEWS ON THUMBTACK

  www.thumbtack.com/biz/face-painting-by-karen